Categories Archives
You are currently viewing all posts published under blog.
One of the first questions that you ask as a website owner when you begin to think about selling your company is, do I really need a business broker? The answer is yes because a business broker can serve an important role in helping you to sell your company effectively. But your follow up question after you've made the decision that you need a business broker is how much does one cost.
You might also be curious about the kind of price that a business broker might list your website for and how this will affect your personal wealth and ability to transfer the website to a new owner effectively. Unfortunately, it can eb very difficult to find information about how much it costs to hire a business broker or the process that he or she will engage in.
Deciding between one business broker and another can be complicated which is why this blog article exists to help you make a decision.
Understanding General Pricing Structures for Business Brokers
The typical pricing structure for a website broker is very similar to that of a regular business broker. You might have already interacted with other kinds of brokers in your life, such as an investment bank, business broker or real estate agent. With a real estate agent, for example, you can expect that they will take a 6% commission. An investment bank likely will ask for a small percentage success fee as well as money upfront.
A business broker might be anticipating 10% to 15%. A website broker's commission, if you look at the various companies established online who provide this service, usually ranges from between 6% and 15%. This all depends on how much you're able to sell your website for and which broker you select.
Many of the existing website broker companies today fall in the 10% range but you will find other examples who charge more or less. A larger percentage will likely be required for those websites perceived as smaller whereas larger sites will attract a smaller percentage. The quality of service associated with a business broker can vary significantly and it is very important that you do your research and read testimonials of experienced business brokers to make your final decision.
The words of other people who have successfully been able to sell their website and who had a good experience should be taken into consideration with the utmost development and care because this person will be very locally involved in your claiming, valuation, listing of the company, entertaining potential offers from buyers and other aspects of selling your business.
A knowledgeable business broker is a person who helps advise you over the course of the process as well, which is why it is important to find someone who can give you individual preparation and understanding. Be careful about which broker you hire because unfortunately, many do not have the experience that they would otherwise lead you to believe. Ask for testimonials and examples of previous case studies to make a final decision about the business broker right for you.      
In a previous blog, we discussed the benefits of exit planning. The exit planning process does not have to be difficult, but it's something that far too many company owners ignore.
Exit planning is crucial for making a transition out of your business because it is likely to happen at one stage or another and yet far too many otherwise successful business owners miss out on the opportunity of exit planning, exposing them to significant problems when it is time to make a transition.
The process of exit planning will look different from one company to another but this is a comprehensive task that should be undertaken with great care. Several common steps can be found throughout many different exit planning strategies. These include:
Determining the ultimate goals and objectives of the individual owner.
Identifying the resources, both personal and business, that the individual has at their disposal.
Identifying most common contingency plans likely to be triggered to ensure that the company can be transitioned in any event, such as the sudden disability of the owner or the sudden desire of the owner to exit.
Maximizing all value within the business until the owner has made the final decision to sell.
Enabling strategies and processes to effectively transfer the business to a new owner when it is sold.
Finalizing the aid, transfer or management of all appropriate documentation while also ensuring that the owner is protected from problems, mistakes or confusion that could jeopardize the sale altogether.
Implementing plans for a successful leadership transfer including identifying whether additional employees need to be trained or brought into the company and identifying opportunities for business continuity.
Advising the new owner post-sale as necessary and finalizing details.
All of these elements of passing on your business can be very difficult to understand on your own. Establishing a rapport with an experienced website broker is the first step in identifying what you need to do to carefully consider your own individual concerns. Business exit planning is a crucial aspect of developing a long term plan for your individual business and needs but if you don't have an established relationship with a business broker you can trust, you'll leave yourself open to making significant mistakes.
These mistakes can be easily avoided when you have the support of an attorney and other business professionals such as a business broker. Business exit planning is something too many people think about after the fact when there has already been an emergency or a sudden development in the company that means they must reconsider what to do next.
These problems can all be easily avoided by retaining the services of a business broker who is familiar with every aspect of the business sale process and valuation of the company all the way through to the effective transfer of that business to the new owner.
With you having such a high personal stake in selling and transferring your business to someone new, it is imperative that you have an established relationship with a business broker who is highly familiar with this landscape and the common pitfalls.
If you've already made the decision to list your Amazon or e-commerce business, this is the first step in helping you to understand the many different processes and stages that your company will go through. Having the expertise provided by an experienced and knowledgeable website broker is one of the most important things you can do to protect yourself when deciding to engage in exit planning.
Understanding Exit Planning
Exit planning refers to the process and preparation for an entrepreneur to leave their business. This means that you must seek the help of professionals from many different points of view to assist you with any transaction and processes that occur during exit as well as the strategies that you will use to approach exit planning.
One of the key processes that occurs during the business exit is known as the transfer of ownership. It is important for entrepreneurs to realize that exit planning is more than just a process for their business. Exit planning can also incorporate bigger personal goals and the financial situation of the individual owner long after the business is sold.
What's Involved in Good Exit Planning?
In order to engage with the process of exit planning, you must have clearly defined goals that will be carried out over a specific period of time, such as from the moment that the person expresses interest in buying your business all the way through to officially transferring it over. Furthermore, a great deal of preparation is required for successful exit planning.
This sometimes can even occur over as long as three to ten years. However, business exit planning must also be flexible enough to allow for changes that evolve in the business and adaptation to unexpected events.
Do I Really Need Exit Planning to Leave My Business?
A business that you created from the ground up is one that has a great deal of personal connection for you. This means that leaving that business is a very daunting task and there are many different stages and steps involved that leave the potential for making mistakes. You don't want any errors to occur during this important period.
Most of your individual net worth is likely tied up in your business and as a result of this, the exit from your company could be one of the most important financial decisions and processes that you engage in over the course of your life.
A clear exit plan should be developed with the help of professionals as it helps to minimize the chances that any ownership transfer concerns or transition problems are addressed. Unfortunately, even though many owners have poured a great deal of time into their individual development of the company and working hard to prepare it for possible sale, far too many of them have never fully considered exit planning.
A clear exit plan ensures that you have considered all possibilities and allow enough room for flexibility. You don't want a massive amount of extra work to appear during this time. Since your departure from the business will happen in one way or another at some point, you need to have in mind that it is impossible to run your business forever, so your contingency plan is the tool that helps you in a variety of different situations.
You can have confidence that your business will be passed on to someone else to manage it effectively when you have a clear contingency plan in place. The preparation of your legacy can also be thought of as exit planning. Whether this is for you to enable the next stage of your working life or to ensure that your individual family is taken care of for years to come, you need to understand the rules.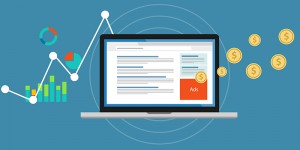 Starting an online can be sometimes challenging, especially when you're doing it for the first time. From picking a niche market and identifying & building your audience to building effective market strategies, it often feels like there are a hundred things to get done all at the same time. If you're thinking about starting an online business of your own, here are some steps to guide you:

1. Have a Fine Business Plan
Drafting an effective business plan is an important part of starting a new business. A well-designed plan lays out a vision of growth and the steps needed to get there. Your solid business plan will also help attract investors to your business. It will also establish a clear idea of how the possibility of success would come about.

2. Choose A Great Domain Name
After drafting out your business plan, a hosting provider should be the first thing to come next in an online business set up. Come up with something catchy that reflects what you do and can be remembered easily. It has been noticed that the short and catchy domain name will have greater impact on your business.

3. Fully Understand The Market
Research the demographics and psychographics of your potential customer base and understand their buying habits. To thoroughly understand it, watch talk with similar businesses, browse your competitors' websites, and understand what their customers are saying about them in social media. It will give help you better understand your consumer behavior.

4. Keep Your Ordering Process Simple
You should keep your product purchasing process as simple as possible. Customers always prefer hassle order process website. You should try to create your website in such a way that ordering can be available from any page of the website. In short, no difficulty should be experienced by the customer when trying to make purchase. This can have greater impact on your business.

5. Map Your Finances
To keep your business on track, and running smoothly, it's important to have a clear financial roadmap. Starting and running a business requires a lot of money, which is why you should have a great investment strategy at every level. You should also search investor to make sure that your business will not run out of money whenever needed.
If you are interested in buying or selling an internet business, contact website broker, WebsiteClosers.com today. For 20 years, they have offered internet businesses for sale that are driven by entrepreneurs with exceptionally successful traits. They offer their clients a free consultation and free ecommerce business valuation. Contact them today at 800-251-1559!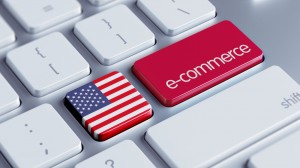 .
Building a healthy client list is one of the most critical elements to have a successful business. It might seem like an overwhelming task, but no doubt you're aware that a healthy client base is the lifeblood of your company. A growing list of new customers allows you to sell more and fulfil your business goal. Here're the top 5 ways that can help you attract new customers to your online business:

1. Identify Your Ideal Customer
One of the most important elements of a marketing strategy is to identify your customer base. You should effectively understand who your ideal customers are and have a crystal clear picture in your head of exactly who you're targeting. This will immensely help you get more customers for your business.

2. Find Out Where Your Customer Resides
Finding out where your customers resides will help you get with them more familiar. Identify those places where they are likely to be found, and then create messages for them to attract to your business.

3. Focus On Direct Response Marketing
You must learn to create marketing strategies that attract your ideal customers. There are various ways to get them attracted, including promotional coupons, deep discounts and many more. This is the best tactic to encourage them to buy your product or services.

4. Position Yourself as an Authority in Your Niche
Describe everything including the purpose of your business and why customer should buy your products/services. You can do it through blog posts, press releases and other content. This way, you most likely attract new customers to your business.
After you put in efforts to bring customers to your website, always remember to follow them. Follow ups make customers feel special and therefore this increases business reliability. A regular follow up always gives customers a chance to be heard and engage effectively. Doing this simple step is sure to get your client base to grow.
If you are thinking about selling a website business, contact WebsiteClosers.com today. They are highly-skilled and knowledgeable brokers for internet businesses who have been through the process countless times before and know full well how to maintain the highest degree of confidentiality when selling a website business.
Structuring your asset purchase using a strategy known as an earn-out is a popular way to handle the deal, and one that your online business broker might recommend directly. The most common method of using an earn-out involves a structured deal with financing that is handled by the seller.
Earn-out Financing Basics
Typically, this financing unfolds over an extended period of time. The buyer has the responsibility to lay down a significant down payment on the business, and then the seller finances the remainder by allowing the buyer to make payments and pay-off the company over time. The seller financed money is nearly always interest-free, meaning that this is a big win for the buyer. In a sense, if you choose to go the route of using an earn-out with your online business sale.
This is like getting a 0% interest loan from the seller. As a seller, however, there may be additional reasons for you to offer earn-outs. As a seller, you should consider offering for an amount and charge interest over the period of the buyer making payments back. This is a good way to minimize your own risk in case the buyer were not to pay the earn-out, and you can earn money above the actual list price of your business and extend the period of time for which you received that money.
It is essential to have trust in the buyer and seller relationship in order to take the risk with financing using this earn-out strategy. In the event that the business buyer is someone who is just beginning or might not have the capabilities to maintain the company or bring it to the next level of success, an earn-out might not be recommended since your company and your finances are on the line.
In the event that the business fails due to the buyer's lack of expertise or ability to maintain it, the seller is unlikely to receive the remainder of their finance money.
Sellers who are no longer actively involved in the day to day management of their business should also avoid using earn-out as a method of financing. This is because you must become involved in the business all over again, even if it is to collect the funds that the buyer owes you on a monthly basis. An attorney or an escrow service can be helpful as a third-party service for leverage with an earn-out financing.
Having an online business broker who understands these aspects of listing your company for sale and who can advise you about whether or not an earn-out makes sense for you with how to proceed, can ease some of your fears and raise your confidence about the overall process of listing your company for sale. The support of a business broker is instrumental in helping you to list your company following the receipt of a fair valuation and to have a vetted pool of buyers who are interested and prepared to buy your business.
Making the decision to sell your e-commerce business is not always an easy one. It probably comes after months or even years of careful thought and determination that it is time for you to move into a different phase of your life. Many people have different reasons for deciding to move forward with selling their e-commerce business.
Perhaps you've already put a great deal of time and energy into growing your business and find that it no longer suits your individual needs, or that it's time to move on to a different part of your life. You might have even begun to realize that you could take the profits invested from your business and put these into another process. If you are perhaps a serial entrepreneur, this is probably one of the biggest reasons that selling your e-commerce business appeals to you.
The selling process for an e-commerce business is relatively straightforward but can be made much easier by engaging the services of an e-commerce or website broker. Many sales are structured similarly and can become more complex or require more time in the selling process, depending on the size of your company. Most sales will be structured through the following processes;
You make a decision to sell your company and begin to research the marketplace for your ability to sell it.
You obtain a valuation of the business based on the current financial details in the company that can give you a better perspective on what the company is valued at and what you might be able to sell it at.
You develop a prospectus document with all the figures and facts about your individual company.
You find potential buyers for the company.
Negotiate a price for the company to go for sale with potential buyers, including the terms of the deal, as well as the overall price.
The buyer of the company verifies all of the information you presented with due diligence.
You carry out the official transfer of the money and assets.
You train the new buyer to run your business.
There's no doubt that you'll have many questions about this process and that it can be made much easier by retaining the services of a business broker. One of the most comprehensive aspects of selling the company is deciding what it should be valued at, and the selection of an appropriate business broker can have a huge impact over your ability to sell your company for maximum value. Most people who are unfamiliar with this process might not realize just how critical the valuation stage of selling your company is and the steps that you can take to enhance your ability to recover maximum profits. There might be different strategies and tips that you can implement prior to listing the company for sale that allow to receive maximum benefit from listing the company. An experienced and knowledgeable website broker will be familiar with every phase of the process and can help advise you about avoiding many of the most common missteps that occur. Protecting your own individual interests is instrumental in helping you to enjoy the entire sales process without having to worry about mistakes or omissions in the process.
[End of transcript]
If you intend to list your online business for sale, it's important to understand the entirety of the process, as well as the different ways that you might be able to receive an offer. Not all online business deals look the same. In fact, you need to be familiar with deal structure and financing.
Hiring the services of an experienced and competent online business broker is often the first step towards clarifying your goals and making next steps. Understanding how deal structures work can minimize your confusion and help you approach the process successfully when you have finally identified a buyer who is right for you. If you have never closed on the business deal before, there is a chance you might not have even considered deal structures.
However, deal structuring is the key of online business sales and advantages can be lost or gained depending on how negotiations occur and how the deal is structured. The negotiations are often the most exciting and important aspect of selling your online business but are all too often overlooked in the brokering space. Some online business brokers choose to focus on the multiples available for sale and how to prepare a business for sale itself. But the right online business broker will help you by preparing you to structure a sale for success.
There are three primary transactional structures in the mergers and acquisitions of the online business world. These are mergers, stock purchases and asset purchases. A merger is a situation in which two business entities combine to become one legal entity. The company that is being purchased provides cash, buy your company stock or it makes it both to the stockholders during the merge. A stock purchase involves all stockholders purchasing each piece of stock.
D One buyer's entity will remain the majority owner in the company and the company remains intact, and then the buyer takes over all liabilities and assets. Finally, an asset purchase involves a buyer who chooses only to purchase the assets for the target company.
The buyer only assumes individual liability and responsibility for items that are listed in the purchase agreements. Since the buyer has the potential to only assume the liabilities they want to have control over, this is one of the simplest, cleanest and most preferred ways to go about buying the business.
What you must decide whether or not it is in your best interests to offer your company for sale in this manner. Scheduling a consultation with an experienced online business broker is the best way to discuss the options available to you as someone preparing to list your company for sale.
Choosing the Right Sale Method for You
With so many different avenues available to you individually, it pays to have the expertise of someone who has worked in this field for many years and who can guide you through the process of understanding an online business sale for maximum effectiveness.
As part of the process of achieving a business valuation, you will need to explore all the current assets and inventory in your business. It is likely expected that after you complete the business valuation, due diligence and official sale of your e-commerce business that you will transfer any remaining inventory over to the new buyer.
The new buyer might request specifics about the inventory you already have in place, and having the structure and logistics already planned out prior to listing the company for sale can make it easy for you when you make this transition. Valuing your inventory can be complex if you do not retain the services of someone who is familiar with the business sale and inventory valuation process.
Basics of Inventory
There's no doubt that inventory is required to run your business and the new buyer might be expecting a certain amount of inventory when you pass the business along. Having a certain amount of inventory in your possession already might have been the first clue that you wanted to sell your e-commerce business to begin with, but the question of "how do I value my inventory" might still be at the top of your priority list before listing your company for sale.
What is Normal Inventory?
A normal inventory level is usually included in the purchase price of a business, so that the new owner can sustain current revenues that are already being generated by the business. Failing to include an appropriate amount of inventory could cause the new owner to suffer a gap in the cashflow of the company.
Everything over an amount of the standard inventory level needs to be valued so that the new buyer can review this amount for purchase purposes above and beyond the traditional business valuation. The following generally occurs when asking the question of "How do I value my inventory?":
Before closing up your business and handing over the sale, an inventory account is achieved, and the sale price is adjusted down or up based on the amount that was included in the sale price.
Inventory will be valued at cost. It must be determined how to negotiate a price over this level if the inventory is significantly higher than the normal level, such as whether or not this will be sold off in the transition period or passed on to the new buyer.
The decision must be made about whether or not the inventory cost will be determined at a percentage of retail price, based on the original invoice or through the services of a professional inventory firm.
Broken, obsolete or aged inventory should not be included in the overall inventory listing at the same price. This is because not all inventory is created equal. A discounting through the portion of the inventory might be one option to pursue, but this process can also be achieved through the seller financing a portion of the inventory and a buyer only paying for it when that section of the inventory sells.
Due to the complexities involved in valuing an inventory, it is strongly recommended that you schedule a consultation with an experienced and knowledgeable business broker.
Unfortunately, there are many different mistakes you could make in the process of launching your Amazon FBA business, but the good news is that there's also plenty of advice to help you avoid many of these common mistakes and ensure that you get off on the right foot to begin generating profits sooner rather than later.
Two things you must consider as you build your brand and your Amazon FBA business are your listing of the product and your selection of category. If you're a seller of a private label product on Amazon FBA, you own the product listing. This means that you must take ownership of setting it up and ensuring that it is perfectly targeted to drawing in your ideal customers. You've probably already put in plenty of work on identifying the next great product, and it can be easy to want to step over the listing process. But this could be a big mistake that could cost you sellers. Many Amazon sellers don't subscribe to the idea of putting in just as much effort in creating their listings. Some of the most important components of your listing include;
Product descriptions
Title
Photos
You need to capture your customer's attention quickly and explain what the product is and what it does. You only have a limited amount of space in which to accomplish these goals, so you need to be sure how to leverage this appropriately. You should have persuasive sales copy and extensive keyword research in order to succeed with your product listing. If you're not comfortable writing your own copy, there are services out there that will help you to write copy that speaks directly to your ideal buyers.
When it comes to taking pictures, professional photography can go a long way towards drawing in buyers and determining whether or not your product is successful or not. Amazon is increasingly becoming a crowded marketplace, which means you can't afford to skip over the process of selecting the write photos to sell your product. Together, your photos and listing help illustrate who you are and what you're all about.
Make Sure You Put Your Product in The Right Category
Your product listing process includes the selection of category that your product will be featured in. You must verify that your product has been put in the right category. Trying to select a lower competition market as a way to earn your best seller badge can fail quickly.
Since many searches are broken down to a specific sub-category, you could be missing critical search results that could drive sales your way. Look your product up in Seller Central to see potential categories, but make sure that the one you select is relevant to the type of product.
If you're thinking about selling your online website, set up a phone call with a business broker who can help you lay out the plan and the stages involved in selling your company. Your broker can become an important component of the valuation and sales process.