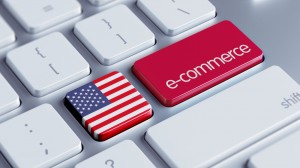 .
Building a healthy client list is one of the most critical elements to have a successful business. It might seem like an overwhelming task, but no doubt you're aware that a healthy client base is the lifeblood of your company. A growing list of new customers allows you to sell more and fulfil your business goal. Here're the top 5 ways that can help you attract new customers to your online business:

1. Identify Your Ideal Customer
One of the most important elements of a marketing strategy is to identify your customer base. You should effectively understand who your ideal customers are and have a crystal clear picture in your head of exactly who you're targeting. This will immensely help you get more customers for your business.

2. Find Out Where Your Customer Resides
Finding out where your customers resides will help you get with them more familiar. Identify those places where they are likely to be found, and then create messages for them to attract to your business.

3. Focus On Direct Response Marketing
You must learn to create marketing strategies that attract your ideal customers. There are various ways to get them attracted, including promotional coupons, deep discounts and many more. This is the best tactic to encourage them to buy your product or services.

4. Position Yourself as an Authority in Your Niche
Describe everything including the purpose of your business and why customer should buy your products/services. You can do it through blog posts, press releases and other content. This way, you most likely attract new customers to your business.
After you put in efforts to bring customers to your website, always remember to follow them. Follow ups make customers feel special and therefore this increases business reliability. A regular follow up always gives customers a chance to be heard and engage effectively. Doing this simple step is sure to get your client base to grow.
If you are thinking about selling a website business, contact WebsiteClosers.com today. They are highly-skilled and knowledgeable brokers for internet businesses who have been through the process countless times before and know full well how to maintain the highest degree of confidentiality when selling a website business.