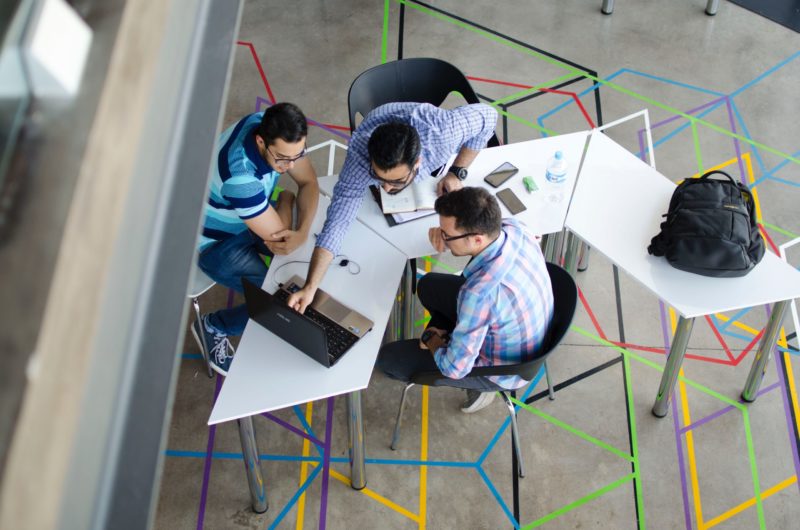 When you begin thinking about the idea of selling your Technology, Internet, or Digital Company, among some of the first decisions you'll have to make is what process you're going to use for that exit. Will you try to do it yourself, or will you seek the advantage of using an expert to handhold you through the process? Will you just talk to one buyer, or will you talk to many to get a better feel for how the broader market values your company?
When making this kind of decision, using a Business Broker or M&A Intermediary is always going to be a better solution when compared to going direct to a funded Roll Up Company (also known as an Aggregator).
What is an Aggregator or Roll Up Company?
These are companies that have raised capital to buy certain kinds of companies. Sometimes these are SaaS or IT companies, other times they are eCommerce Companies. Post-COVID, a large number of aggregators have popped up with the sole focus of buying eCommerce companies … and many of those have only Amazon Businesses as their focus.
These companies have been funded with hundreds of millions of dollars, so they are marketing directly to companies in an effort to cut out the middle man (business brokers) because they know that business brokers drive demand, increase multiples and make it harder for the aggregator to get a deal.
As a business owner, the difference between a deal provided by an aggregator versus what can be had by going to the broader market can easily be millions of dollars in money left on the table. So to us, the answer is clear: brokers bring a lot of clarity, experience, and support to the table that can earn a business or its shareholders the best possible results, but just as important, they bring multiple, well-funded buyers to the plate.
This demand causes increased Enterprise Values, more cash at the closing table and an overall better deal. It is like anything else in life – if there's no demand, buyers get to swoop in and grab a deal for the lowest value possible and reduce their risk profile. A company is oftentimes the most valuable asset in an entrepreneur's life, so leaving the sale of that asset to just one buyer without ever looking at the broader market is a mistake. It's just common sense.
Roll-up / Aggregator Companies and their Transactions
Roll-up acquisitions are attractive to buyers because when smaller firms converge and create a larger company, the single larger entity is generally valued at a higher price point than each small firm would be if sold individually. These larger firms are more valuable because the rolled-up firm can be either sold at a profit or the owners can execute an initial public offering or IPO. Sellers see a value in participating in a roll-up transaction normally because they offer to close quickly.
It's similar to those advertisements to sell your home you see on the side of the street — do you think you get a better deal for your house if you call the number on that ad, or by using a professional to sell your home?
While roll-up companies can be lucrative, they're only effective in unique market scenarios and are incredibly difficult to execute effectively.
Successful roll-up mergers generally occur in fragmented industries composed of several small firms with no clear leader, but less fragmented industries can be effective targets for a roll-up merger if they've got a clear leader with a seemingly unbeatable offering. For instance, AB Cell Phone company, JK Cell Phone company, and XY Cell Phone company may not be able to challenge a huge competitor like Verizon individually, but after a roll-up merger and with their combined resources, ABJKXY Cell Phone company, selling with the idea that together they may be able to compete better.
But the problems sprout up when too many companies are merged too quickly, where operational teams may not be ready to deal with all of the nuances of each new company in their portfolio similar to how the business owner did. And if that aggregator offered you an earn-out, but careful that they will have your best interests at heart after closing … because you likely will NOT be involved.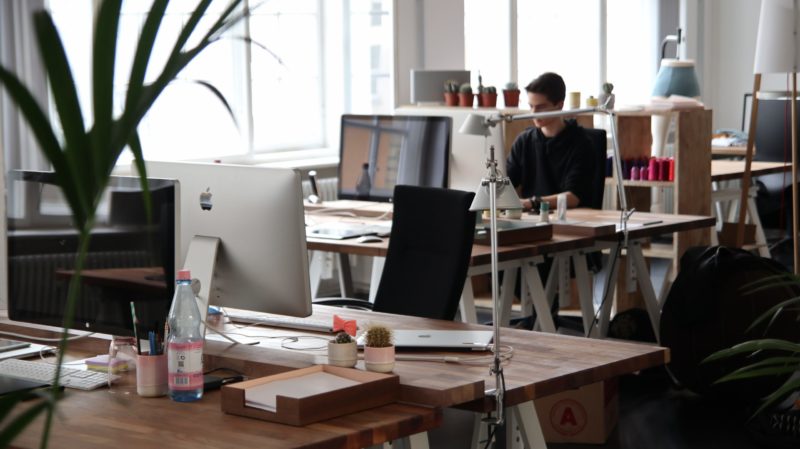 Roll-up Companies Bottomline
As appealing as a roll-up transaction may seem, successful mergers of this nature are incredibly rare. In most cases, roll-up mergers require an exorbitant amount of work and starting capital that doesn't always produce results. History has shown that roll-up transactions can create a short-term surge in company stock value, but most often fail to produce long-term value for shareholders.
In fact, research has shown that on average two-thirds of roll-ups don't create value. When factoring in redundancies in the acquired companies, conflict management for the conglomerate, ineffective operational processes, and inflated stock values, roll-up transactions are actually more likely to result in a decreased market value overall for both the roll-up and the acquired assets.
For instance, Installed Building Products (IBP) attempted to execute a roll-up transaction and acquired over 30 smaller firms in an effort to bring together a fragmented market. However, IBP's financial records reflect that since the acquisitions, their value has plummeted.
Significant capital investments in purchasing the smaller firms paired with a downtick in earnings, poor executive structure, and misleading financials have resulted in an overall downturn in the value of IBP shares, ultimately resulting in a failed transaction. Unfortunately, failed roll-up attempts are not the exception, they're the expectation, and engaging in negotiations for a roll-up company is often regarded as risky endeavors.
Why a Business Broker?
Business Brokers, especially those at WebsiteClosers.com, are professionally trained to help Business Owners navigate the process of selling their company. At our firm, all brokers are required to go through Website Closers University where they attend a rigorous, highly collaborative training program to become certified in the Website Closers method of selling companies.
All brokers are well trained on both sides of the deal to bring accuracy, efficacy, and clarity to both first-time and experienced buyers and sellers. They are trained to find gold nuggets hidden in the financials and can help inform a business owner on the process to achieve the very highest deal value at closing. And this is a quick process – on average – it takes just 2-3 days total to evaluate a company's financials and operations and arrive at a market value for the company.
A business owner is usually a very bright person that is excellent at building things – and usually very creative – but when it comes to the nuance, negotiation and daunting process of running a transaction in the M&A Process, they are usually outside of their comfort zone. And what is beautiful about using a Business Broker to sell a business is that they are performance-based, only receiving compensation once the deal closes. Using a team of highly professional brokers that have closed thousands of collective deals worth over $2 Billion in value is the smart move when selling a company.
Going at it alone, without representation, would be similar to trying to represent yourself at your own murder trial – you can do it, but should you? Are your chances of winning high, or low? Those same questions can be asked if you try to sell your company without proper representation.
And here's the kicker – even if an Aggregator has already come to you and provided an offer to buy your company … you owe it to yourself to get a proper valuation of the business to see if they are providing you fair market value for your business.
And if it turns out that a higher valuation is possible at market, we will be happy to "carve out" your Aggregator Buyer from our engagement so that you literally have nothing to lose in working with us … we reduce our fees by 50% for these buyers and will still represent you throughout the entire process once it closes.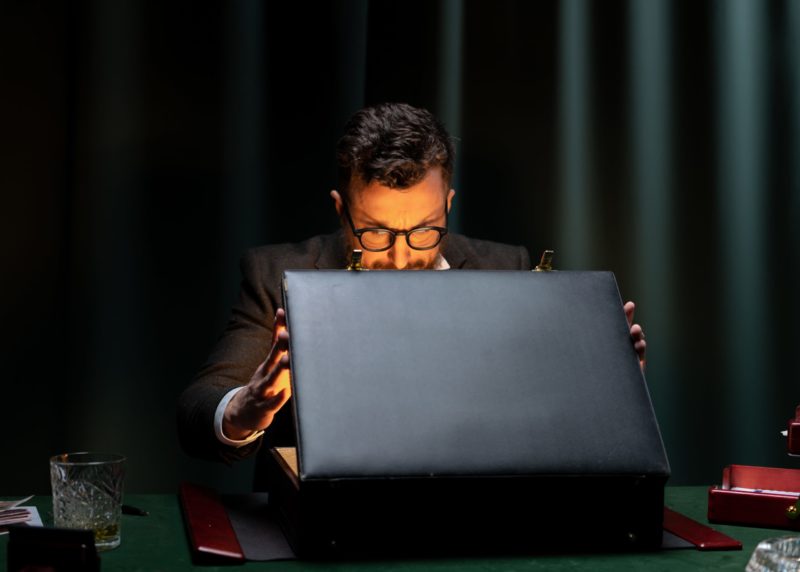 Buyer Vetting & Management
Most M&A Firms and Business Brokerages tend to focus primarily on "sell-side mandates". This means that their main focus is on representing business ownership in a transaction and achieving the very best deal possible for them. That being said, exceptional brokers understand that 50% of a deal involves a party other than business ownership – the buyer!
When trying to sell a business on your own, you will find out very quickly that it is hard to know who can close and who will just kick your tires. Having a representative control that process ensures that whomever you go under contract with is willing and able to close the deal. A well-known statistic in the SMB and Lower Middle Market evidence that 90% of all buyers looking to buy a company will never actually buy a company.
Some will never buy because they just love the idea of being an entrepreneur, but when it comes time to actually sign on the bottom line, they get shaky knees. Others think they will get the funding they need to buy, but it doesn't pan out. Still, others take an approach to looking at a company that every little thing they find is catastrophic and it should be discounted or not bought at all.
A good business broker properly vets buyers to understand that the seller and the buyer's personalities match (very important), the money is there to buy the company, and the person isn't a tire kicker. It takes a lot of years and mistakes before you can get good at buyer vetting – and a business owner trying to sell a company on her own will be at a disadvantage.
Brokers and Sellers
On the seller side, our qualified brokers provide quality advice that starts before the business even goes up for sale. This guidance is always centered around knowing when to sell, the best ways to present a business in the marketplace, and most importantly, how to close the sale successfully.
Brokers should be able to let the business owner focus their time on what matters most during the M&A Process – running their business – while gathering prospective purchasers that are financially qualified and equipped to succeed. If a seller goes directly to a Roll-Up Company or Aggregator that is funded from institutional money, that Company will likely be required to follow a specific set of covenants as required by their backers and investors.
These covenants tend to keep the multiples and cash at closing to a minimum so that the roll-up entity can buy as many companies as possible with as little cash as possible to have money left over for working capital to grow the acquired companies. Brokers have a focus to do the exact opposite – they find buyers that maximize multiples and cash at closing.
It is clear – business owners should at least have a conversation with a broker about what they are seeing on the market before putting their most important asset into the hands of a company that doesn't have their best interest at heart.
Brokers Bottomline
On average, only 15% of deals without representation close but with quality representation from an experienced firm like ours, the transaction close rate goes up to nearly 90%. With that in mind, it is important to select the right broker for your interests. Now is the time to be picky! Interview several brokers or agencies, ask for references, and review their credentials. Choose the brokerage that is best suited for your needs but most importantly, choose the team that has the most knowledge and experience to gain your trust.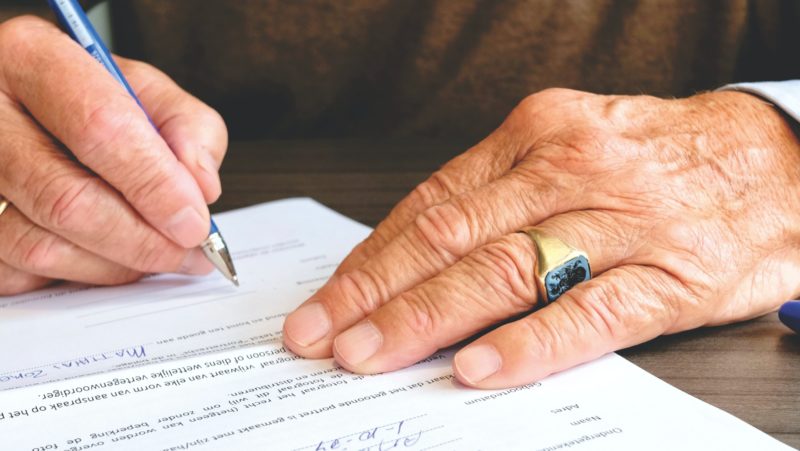 Why Business Brokers Beat Roll-Up Mergers
Various studies have found that acquisitions brokered by qualified professionals are most often more successful than roll-up mergers. In a roll-up merger, you will frequently end up with too many cooks in the kitchen and conflicting personalities that lead to huge complications when trying to blend the small firms together. Acquiring an already established business is often less stressful and allows for a more seamless transition from the previous owner to the new buyer ensuring that things are kept efficient and most importantly, profitable.
Beyond that, working with an experienced broker ensures that you have all of the resources that you need at your fingertips throughout the entire buying process. With their large networks, established industry connections, and an unparalleled understanding of what exactly buying a business entails, brokers are an invaluable resource. Working with a broker ensures that you have someone advocating for your best interests throughout the transaction. At website Closers we work to represent both sides fairly and equally to give both the seller and buyer their best chance at lasting success.
How Brokers Can Help You Decide if You're Ready to Buy a Business
Be Informed
It's incredibly hard to get what you want if you don't know what you want. Doing your due diligence and deciding if acquiring a new business is right for you is the first step in making a sale happen. Consulting with a broker helps you fully understand what is involved in buying an established company.
Evaluating the differences between creating your own startup and purchasing an existing business will help you to determine if purchasing a business is a good move for you. Creating your own startups can be extremely challenging, but existing businesses also come with a plethora of responsibilities and you must be informed about what those responsibilities will mean for you.
Often, you'll inherit the responsibility to provide the continuation of services or products as well as a responsibility to the employees of the company you're purchasing. Going into a business acquisition with your eyes wide open is the best way to be sure you're successful and working with a brokerage ensures that things are clear from the start.
Be Open
Keep an open mind and ask questions. Working with a broker means that you benefit from all of their experience and can get quality answers. Beyond that, talk to people that have purchased businesses and get their feedback on the process. The best way to understand exactly what you're getting into is to have conversations with people who have gone through it before. Be sure to consider client testimonials from both former buyers and former sellers so that you can have a true look into both sides of the process. Brokers can make a huge difference to your buying or selling process but first, you have to choose which one.
Be Prepared
They say that luck is when preparation meets opportunity. But, if you're ever going to have luck with an acquisition, then you have to be prepared to strike when the right opportunity comes along. Brokers always have an eye on the market and often have several quality listings that could be the right fit for you.
Make sure your finances are in order and that you have an adequate grasp on the timeline that comes with purchasing a business. For instance, if you're deciding to quit your current career to run this new business, make sure you've got enough money to purchase the business but also enough to sustain yourself if the process takes longer than expected.
There is nothing worse than not being able to get to the finish line of a deal because of a financial issue. Thankfully, brokers are well connected to financial institutions and can often find a plan that works best for you.
Be Realistic
Kick those rose-colored glasses to the curb and get your magnifying glass out instead! Ambition is imperative when deciding to purchase a business but being pragmatic is equally as important. Brokers can help you to set reasonable goals for your business, especially financially, so that you don't get in over your head throughout the complicated process of buying or selling a company.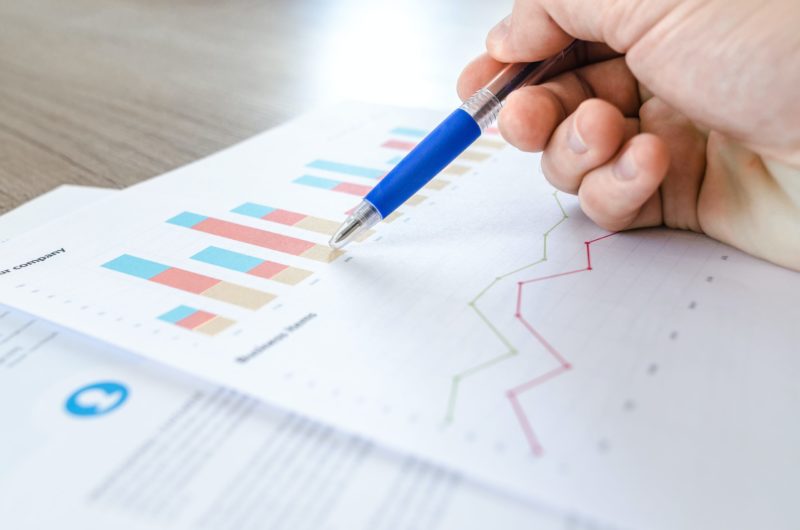 So, You've Decided to Buy a Business. How Can Brokers Help Make It Happen?
Have Clear Goals from the Start
Before even starting towards a prospective purchase, it is critical that you have a clear understanding of what exactly you're seeking to accomplish, and why. Brokers can help you navigate this part of the planning process with pre-purchase consulting. Start with what you want this transaction to accomplish.
Does purchasing an existing business give you the freedom that you don't have in your current career? Do you want to affect change with the products or services that your prospective company will be offering? Are you most interested in turning a quick profit and getting out of the industry? Evaluating your motivations in buying a business is important in making sure that you're moving in the right direction from the get-go.
Know the Market You're Getting into
Before purchasing a business, you need to determine your target industry but in order to determine which market that is, it's important to understand yourself. Since you'll be spending a significant amount of money and time on this business, at least at first, it's usually ideal for you to find a business in an industry that you enjoy. One of the perks of buying a business, as opposed to working for someone else, is that you can find something that you're passionate about and pursue it fervently.
Finding the Right Way to Purchase
As they say, money talks! When you're finally ready to become a buyer, it's important that you're a qualified one with an established financing source. Brokers can help guide you through the financing portion of the deal by presenting you with a plethora of purchasing paths.
Working with a brokerage can help you secure SBA and working capital loans – a major plus in a competitive market – or can help to negotiate a plan for seller financing. Our brokers work hard to get you the best deal and give you the best shot at securing a solid line of credit.
Buying a Business Bottomline
Once you've decided why you want to acquire a business, the next thing to resolve is what kind of business you're going to acquire, as well as, how you're going to go about the transaction. You must understand the specific market that you're working within. Competition is looming around every corner but having a solid grasp on how to best position yourself as an attractive buyer will give you a substantial advantage in acquiring the business that you want.
Experienced brokers are immersed in the market every day and have their fingers on the pulse of what's going on, making them a very strategic partner. Additionally, their knowledge of the market and its current status will help you get the best deal available. As with almost everything in life, timing is everything and timing your purchase just right will help you get the most bang for your buck.
Why Selling with a Broker Beats a Roll-Up Offer
When it's time to sell your business, you can't afford to not go with a brokerage. On the market, first impressions matter, and a skilled broker can help your company put its best foot forward. Consulting with a broker prior to selling can position your company strategically to sell your business for what it's worth while helping to boost the company's value by making it an attractive offering from the get-go.
Brokers work hard to make sure that your business is appealing to buyers because they know what buyers are looking for and what will pique the interest of qualified purchasers.
Unlike roll-up mergers, deals worked through brokers are more likely to be successful than not. Brokers who work in brokerages like Website Closers have robust networks of prospective buyers that are looking for exactly what you're selling. Plus, a brokerage will prescreen the buyers and make sure that they're financially ready to close your deal.
With great ties to financial institutions, legal teams, and accounting firms, a brokerage like ours connects you to the right people to make sure that the deal is a good fit the first time around.
When negotiations start, it's good to have a savvy team behind you. You've worked hard to build your business and a hard hitting brokerage will guarantee that negotiations go smoothly. It's important to have someone in your corner, advocating for your interests, and making sure that you get all of what you've invested from the sale.
Selling your business is a big deal and it's important for buyers to take you seriously. Working with an established brokerage, such as Website Closers with 23 years of success under their belts, can make you a serious seller on the market and a force to be reckoned with. Unlike roll-up mergers, working on deals facilitated by a broker gives you the specified attention, credibility, and more to help you close a deal knowing that you are on the right track. A brokerage can ensure that the time you spend working on selling your company is time well spent.
The Bottom Line
There's a lot that goes into buying or selling a business. From the moment that you start to consider selling or purchasing a business to your decision on if an acquisition is the right move for you, to the day that you finally close; brokerages prepare you for every step. Focusing on something as important as giving you a good grasp on the transaction, keeping you adequately prepared, and remaining professional are core elements of the brokerage experience.
When working with a roll-up company, your contribution is one cog in the machine, it could slow down the process too much to work directly with each owner in the portfolio at every stage of the game. Working with an experienced broker is the best way to ensure that you have a complete understanding of exactly what you're getting into no matter which side of the deal you're on.
Similarly, making the decision to sell your hard-built business should be taken seriously. Working with a brokerage ensures that your hard work gets seen for exactly what it's worth and brings attention to your effort and skill. Whether you're looking for fair representation in an acquisition or a strong, experienced firm to sell your company, roll-ups just don't deliver.
Learn More About the Website Closers Difference
With so many buyers and corporate acquisitions groups out there, it's a seller's market, and that is especially true for a growing company with a promising future. Once you've done your research and invested your time and efforts into choosing a company, it's time to make sure that your interest is adequately acknowledged and aptly recognized as a legitimate offer at first glance.
Website Closers is an experienced brokerage with serious credibility in the market. Nobody in the acquisition space knows Tech and Internet Transactions better than Website Closers, so when seller's try to make arguments that limit your deal or maximize their own leverage, we're the best team prepared with a sufficient counter argument.
As the representative at your side, our job is to ensure that you get the very best deal with the very best terms. Unless you have access to a large network of business owners seeking to sell their companies, it'll be difficult to find the buyer with the most potential or to capitalize on all of the potential that the market has to offer. More so, we're invested in making sure that the deal actually closes and our expertise in navigating the sale will give you the best chance at getting to the finish line.
We are one of the largest brokerages working with these types of acquisitions. That being said, our buyers and sellers are held to a high standard to build success from the inside out. This is a huge advantage for our clients because it helps them be represented with authority in the marketplace. Continuing to build a long list of happy customers of both buyers and sellers, we have over 155 of customer reviews about our services and we work hard to prove them right every day.
Our team has a plethora of resources for all aspects of the market and the knowledge of the industry needed to get the job done right. Working with Website Closers can make all the difference in how successful your acquisition will be. Get in touch today to learn more about our brokerage, to start researching the process for buying or selling a business. Your success is safe with us.
Learn More
Broker Interview: Tom Howard – Website Closers
Testimonials Archive – Website Closers
What to Expect When Selling Your Business – Website Closers