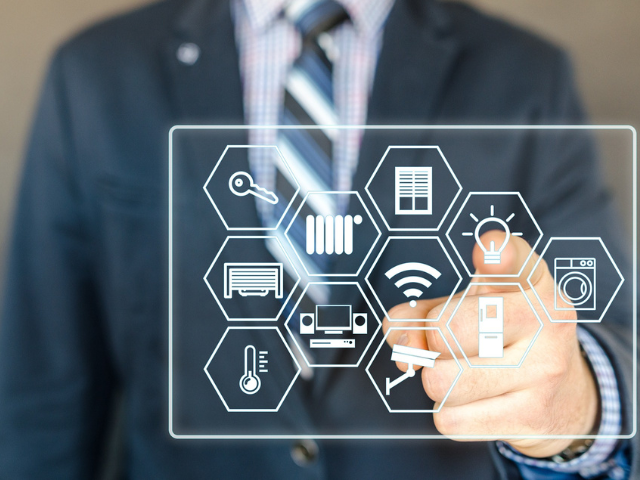 Website Closers® presents a thriving B2B Software Company & Managed Services Provider offering software and back office services to conduct market research and solicit feedback for businesses, organizations, and universities. Their consulting services help clients maximize efficiency with these software tools.
The global SaaS market is enormous and constantly growing. It was valued at $165 Billion in 2021 and is anticipated to expand at a healthy 11% compound annual growth rate until 2028. Software as a Service is a cloud service that provides software applications virtually online. The rising adoption of public cloud services across enterprises is one of the major factors that contribute toward its proliferation. The growing shift of enterprises towards SaaS from an on-premises model owing to the high cost of the on-premises software deployment is further projected to drive demand for the software as well as accompanying consulting services.
This company's proprietary software has various benefits. Firstly, it works as a supervisor for clients. It makes thousands of decisions every second to ensure that studies are administered rigorously and to the exact specifications.
It also incorporates mainstream PC hardware and software and can be administered on-premises or in the cloud, depending on requirements. Technical support is provided in either case.
Additionally, the software supports Voice Over IP (VoIP) phone systems to lower interviewing costs and remote apps to allow supervisors and interviewers to work on-site or from home. Interview recording, sound-play, and automated dialing options extend the capabilities of a system while lowering costs.
Furthermore, the software adheres to the research standards set by the American Association of Public Research and the Centers for Disease Control and Prevention (AAPOR/CDC). It complies with the Federal Electronic and Information Technology Accessibility Act and Section 508 of the Rehabilitation Act.
Digital advertising for the business is specific to Google Ads at the moment, but the majority of clients discover the company organically. Top-selling services include annual license fees, consulting income, and software sales. The average yearly software renewal fee is between $5,000 and $10,000, while consulting projects range between $5,000 and $500,000. Contracts are billed annually, and agreements are typically for one or two years.
Aside from renewal fees, the business experiences no seasonality and enjoys stable income throughout the year.
The shareholders of the company are preparing to retire and work in the following capabilities alongside additional team members:
President of The Company
Salesperson
Shareholder
Shareholder and Technical Support
Shareholder and Director of Administrative Services
Consulting Contractor
One of the main benefits of this company's services is the ability to gain valuable insights into consumer behavior. By gathering data through surveys and other feedback mechanisms, businesses can better understand their customers' needs and preferences, allowing them to tailor their products and services to meet those needs better. This can lead to increased customer satisfaction and loyalty, as well as higher revenues and profits.
Another advantage is the ability to save time and resources. By automating the process of gathering and analyzing data, businesses can free up staff to focus on other important tasks, such as product development and marketing. The company's software is user-friendly and intuitive, allowing businesses to create surveys and analyze data without the need for specialized technical skills or knowledge.
In addition, they can help businesses stay ahead of the competition. By gathering data on consumer trends and preferences, companies can identify areas where they can improve their products and services, as well as identify new growth opportunities. This can help businesses stay ahead of the curve and remain competitive in an ever-changing market.
This flourishing acquisition opportunity is ideal for a new entrepreneur in the niche or as a bolt-on for an existing company. The large and loyal customer base, long-standing reputation of excellence, and high client satisfaction rates are invaluable assets for a buyer.