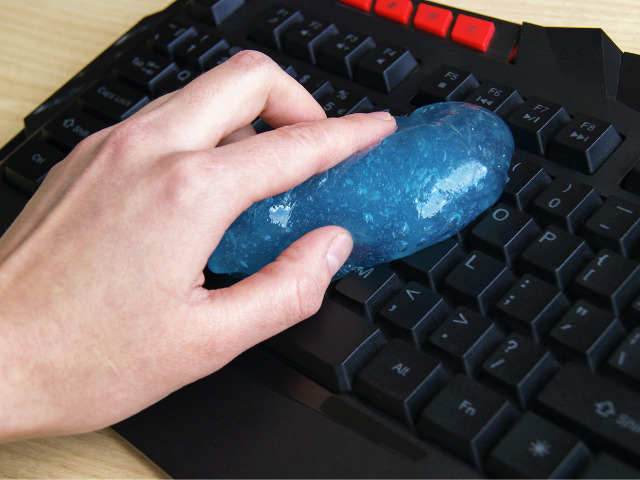 Website Closers® presents an Amazon FBA Business that developed a unique Car Cleaning Product Line that has become a #1 Best Seller on Amazon within its subcategory, and become a highly recognized brand now synonymous with car cleaning in general. Sales for this company have trended positively in last two years, with the company now enjoying a 2,200% YOY growth rate.
Cleaning products have a high repeat customer potential. Once a customer discovers how effectively the product works, they will buy it again and again knowing how effectively it works. This is also a highly profitable industry – actually, two highly profitable ones. The auto parts market, historically a recession-proof one in an auto-dependent nation, is growing rapidly, including on eCommerce sites such as this one.
Revenue for auto parts eCommerce alone is projected to reach $22 billion by 2023, as 240 million Americans become licensed drivers and prospective customers. At the same time, car cleaning projects are attracting healthy sales as well. The global car care products market size was valued at $10.36 billion in 2021 and is projected to continue rising by 4.3% through 2028. Rapidly increasing automotive sales across the globe is driving both markets, as consumers look for products that will maintain not just their car's engine, but its appearance as well.
Car appearance-enhancing products have been commonly used in luxury cars and sports utility vehicles, but today they appeal to anyone with a car in their driveway. This trend is expected to propel product demand in the coming years.
This company comes to the industry in a unique leadership position, having created a specialized product that faces limited competition and a fast-growing brand awareness.
That is one of numerous reasons why this brand is well positioned to continue enjoying steady recurring revenues and has the added benefit of enormous growth potential.
Their main product is now a trademarked brand. Launched in 2019, the founder discovered this product by accident, while looking for a cleaning product that could reach the gaps between his computer keyboard. Having stumbled across a cleaning gel that worked effectively on the keyboard, the owner tried applying it to the dust inside his car, and found it was ideal for cleaning a vehicle's interior spaces.
The owner began sourcing the car cleaning gel from a supplier, created a store on Amazon — which remains their primary sales platform today — and marketed the product under a trademarked brand name.
The gel remains this company's top selling product, representing 97% of sales. But they have diversified and now offer 5 SKUs, including an electric air pump for inflatables such as air mattresses, camping cushions and pool toys, and an upgraded cleaning gel.
Sales have been strong on the company's modest Average Order Value of $6.99, and the brand now enjoys strong net margins, with sales peaking around the holidays.
More than 1.4 million units have been sold, with their top customer demographic being car owners, a truly massive audience.
These products, sold currently in the U.S., have brought the company more than $5 million in gross revenue as the gel has become more widely recognized as a highly effective interior cleaning product for car owners.
Amazon has been a strong platform. The gel has been ranked as a #1 Best Seller in the auto products category and has maintained that top ranking in North America for a while now.
At the same time, the product receives a lot of 5 Star reviews on Amazon, with more than 23,000+ customers having posted reviews so far.
Amazon has served the company well in other ways. Their SKUs are quickly shipped using Fulfillment By Amazon. Their supplier conducts quality assurance reviews and then ships directly to Amazon's warehouses.
This fast shipping has helped give the company a strong reputation for superior customer service.
Products are sold Prime, and PPC ads on Amazon have helped introduce the product to an increasingly wider audience.
Amazon offers the brand some clear scale opportunities. One would be to continue introducing new SKUs in the auto parts category, having already established a solid brand reputation for their cleaning gel. That would attract new customers while also enabling the company to upsell new items to their existing customers.
Expanding sales outside the U.S. is another major option. Amazon's platforms in Canada, Europe, Mexico, and Australia would be ideal for sending sales skyrocketing, especially since car cleaning products have a global audience.
The company could also expand onto additional sales platforms such as Walmart and eBay, and by launching the company's first Shopify website.
This business has enjoyed skyrocketing success in a short period of time and can now claim the mantle of being a leader in the niche space of car cleaning products. Their customer reviews and vibrant sales are testimony to how efficiently the branded got its key product before the right set of consumers, and then watched sales blast off.
The current owner does not have any employees, and with Amazon effectively handling most tasks, focuses on adjusting PPC ads, handling customer inquiries, and managing content on the Amazon store.
Having discovered the ideal product to sell, this company is now ready for a buyer eager to take it to the next level.
Contact Website Closers today so our brokers can drive you directly to this business's top valuation points and offer a clean assessment of their healthy future.